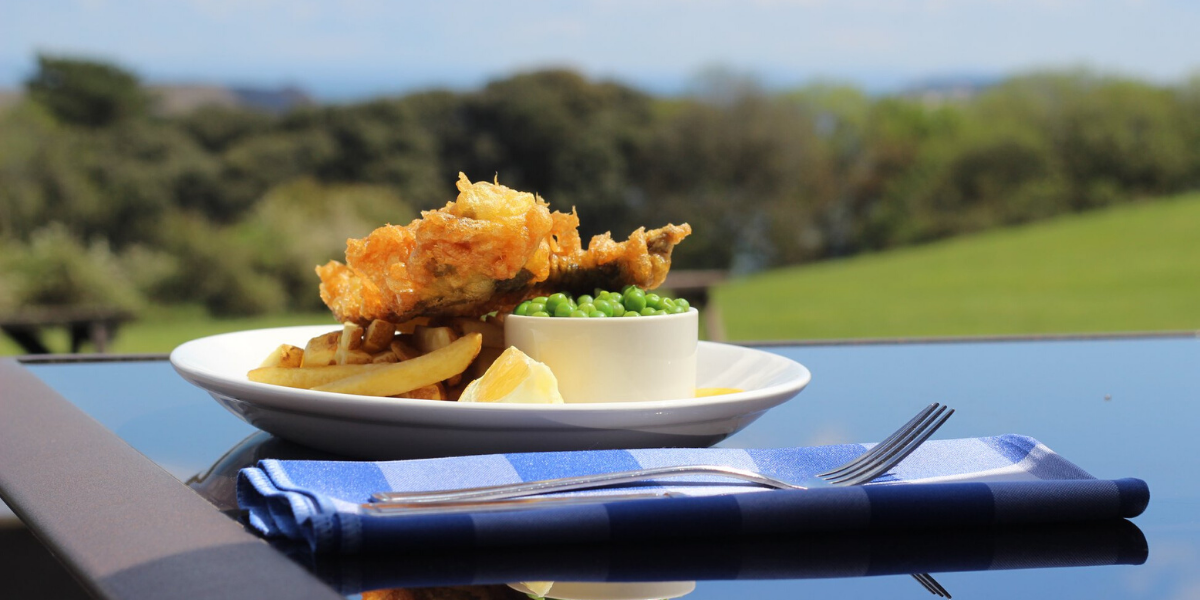 All-new Waves lunch menu
Get lunch and a free drink for just £9.95
Enjoy lunch and a drink for just £9.95 during weekdays at Waves Restaurant, the perfect way to enjoy great food and beautiful surroundings at a fabulous price!
2020 sees the start of an all-new lunch-time menu that allows you to enjoy a wholesome meal out at great value.
Alongside a great menu of hearty dishes, you can also enjoy a tea, americano, fruit juice, squash or soft drink absolutely free.
This menu will change weekly, meaning you can enjoy a brilliant variety of great British dishes as well as some classics from around the globe!
We'll be posting our lunches on the Waves Facebook page, so be sure to give us a follow to stay up to date!
If you'd like to book in then you can give us a call on 01834 870 085.
To check out our whole collection of menus, feel free to check out our Waves webpage.
Soft drink options limited to lemonade or coke
Menu available week days lunch-times from 12-2pm.
Not to be used in conjunction with any other offers
Join our mail list or give us a like on Facebook to stay up to date with our news, menus and themed nights!