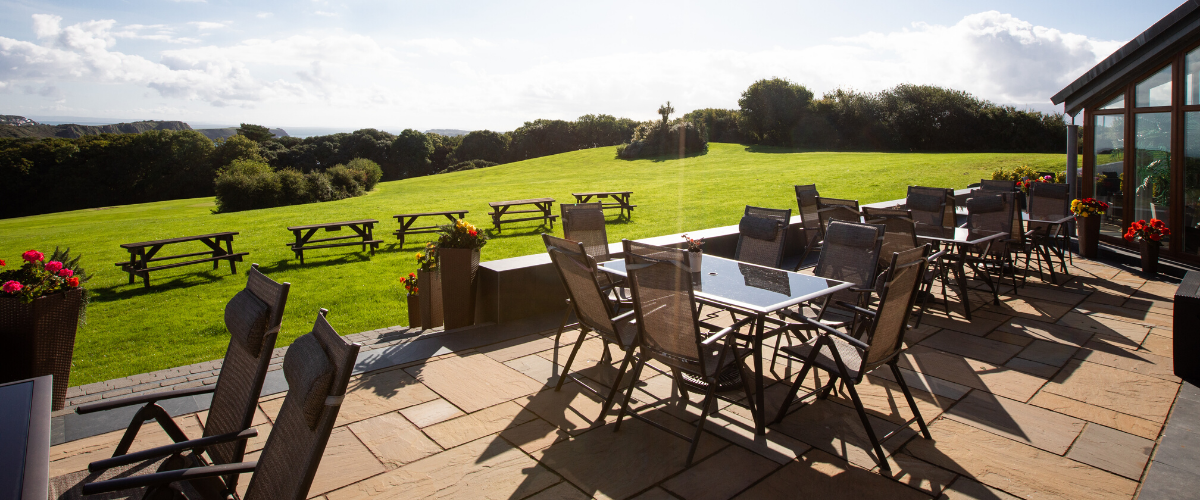 Waves Restaurant Tenby
British and Italian Restaurant
Enjoy delicious British and Italian dining on your doorstep with some of the best headland views in Pembrokeshire.
Picture yourself on an ocean terrace, your favourite drink in hand and a light lunch on the table, eyeing the enticing Italian-inspired menu for your evening meal.
Waves restaurant near Tenby brings delicious dining to your doorstep together with some of the best headland views in Pembrokeshire!
From rustic home-made pizzas to fish & chips and classic Italian specialties, you'll find something for everyone at Waves, including yummy vegetarian and gluten-free options and plenty of delicious daily specials.
We're even a popular venue for special occasions - from birthday parties to intimate wedding receptions.
You can call the team on 01834 870 085 if you would like to book or learn more, equally, you can email the team on welcome@celtichaven.co.uk or book in directly on our website.
Check out our latest menu and Sunday lunch menu, which is full of delicious dishes!
We are unable to take guests from Friday 23rd October up to and including Sunday 8th November as a result of the Welsh Government's lockdown legislation
Find full details about our Coronavirus policies here
Celtic Haven has implemented QR codes around the resort to be used as part of the NHS Track and Trace programme, please ensure you download the app before your arrival.