Spa deals Pembrokeshire
Check out our latest spa deals
Our Pembrokeshire spa deals are the perfect way to relax and unwind at our Elemis Premier Spa, as our expert therapists pamper you and leave you feeling revitalised and ready to take on whatever life throws at you!
Every month, we select one of our most popular treatments to feature as our spa deal of the month, enabling you to take advantage of our great provisions at a great price!
With that in mind, check out our latest spa deal below! You can also peruse the rest of our spa facilities here, if you'd like ot learn about the array of services we provide.
August Spa deal - just £59
One-hour Hot & Cold Stone treatment
Revitalise this August with a reinvigorating hot and cold stone facial before indulging in a tension relieving neck and shoulder massage.
Conclude this exotic package with a refreshing papaya facemask, toner and moisturiser that's guaranteed to have you raring to go for a summer of fun and adventure.
You can also top-up this fabulous offer with a half day's Leisure Club relaxation package that includes a comfy robe and slippers, access to our Fire & Ice facilities and lunch at our wonderful Waves Restaurant for just £15… it'sthe perfect excuse to sit back and unwind this summertime!
September spa deal
Our 'nourishing body wrap' just £59
Reinvigorate yourself ahead of autumn's return with our September spa deal, a nourishing body wrap that's perfect for getting your skin primed for the challenges that the changing seasons can bring.
First, our expert therapists will hydrate your skin with an Elemis frangipani body oil, a fantastic naturally derived moisturiser that'll leave your skin feeling soft and smelling fabulous, before indulging you in a luxury scalp and foot massage whilst you enjoy being cocooned in your wrap!
It's the ideal treat that'll make saying goodbye to summer just that little bit easier.
You can also make the occasion extra special by upgrading to a half day's leisure club relaxation - including enjoying lunch at our Waves Restaurant - for just £15 extra!
Our spa is open 7 days a week 09.00 - 17.00 (8pm on Thursdays subject to bookings), if you'd like to book our latest spa deal then you can email us via spa@celtichaven.co.uk or give us a call on 01834 870 000.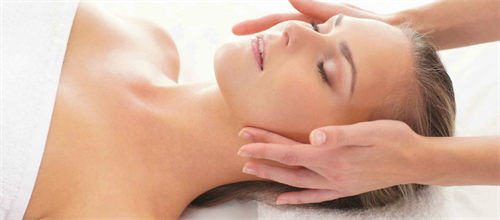 About Celtic Haven Spa
Situated in the picturesque village of Lydstep, just a five minute drive from Tenby, The Spa at Celtic Haven is West Wales only Elemis Premier Spa and offers a world of pure tranquility away from the hustle and bustle of day-to-day life for its guests.
Take in our beautiful views in our stunning relaxation room, enjoy our vast array of onsite facilities and let the stresses of modern life simply melt away.
With a host of fifty luxurious spa treatments and packages, from facials to massages, spray tans, manicures and much more, the spa is sure to have something for everyone.
You can check out the spa's menu of treatments here!